Follow Links
Books and Buy Links
Paranormal Anthology with a TWIST
What begin as an idea soon set into motion a chain of events that would lead to heart-stopping action, amazing suspense, and stories that will stick with you way after you are done.
Unique, unexpected, beyond imagining…shocking TWISTS that will have you frantically turning back the pages to see what clues you overlooked to have missed what was coming.
Paranormal stories that span across the genre and will wow you, shock you, and leave you gasping for more.
11 different authors, one main idea, and worlds that will TWIST your imagination…
Apocalypse: An Anthology by Authors and Readers
What began as an idea soon set into motion a chain of events which would lead to the next APOCALYPSE...
I want you to imagine that the world as we know it has ended. Total Apocalypse. You only have yourself and one other person you can rely on. There is no power, no water, and you are armed with only a backpack of supplies. In your backpack there are matches, four bottles of water, enough food to make it three days, and one weapon. Spin a web of survival, danger, and conflict. Tell us why the world as you knew it ended, tell us your fears, make up a world in which nothing is the same and survival is hard, and the world is against you. Tell us what you would do, where you would go, how you would get food and water, how you would protect yourself, and how you would make your life over again. You could even throw in some romance and meet some new people to help you on your journey.
11 authors, 11 different stories, one main idea…welcome to the APOCALYPSE…
Stalkers: A Collection of Thriller Stories
Shadows follow you in the darkness of the night and the eerie sensation of being watched crawls up your spine. Your sanity pulls apart at the seams as the terrors stalk their victims, leaving you too frightened to turn off the light.
These twisted stories will leave you breathless, dreading the horrors lurking around the corner.
Seventeen authors. Seventeen tales of terror. Infinite nightmares.
STALKERS.
Watch your back.
Stardust: A Futuristic Romance Collection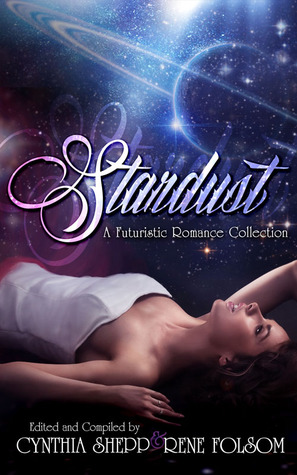 Welcome to a world where space travel by the common man is as normal as getting on a plane, life has been discovered on other planets, humans travel light-years to find their soul mates, technology exists along the lines that we have only imagined, and a passport will take you anywhere.
Stardust… where love has no boundaries and worlds are just waiting to be discovered.
Ten different authors. Ten tales of fantastical love. Ten different ways to discover the stars.